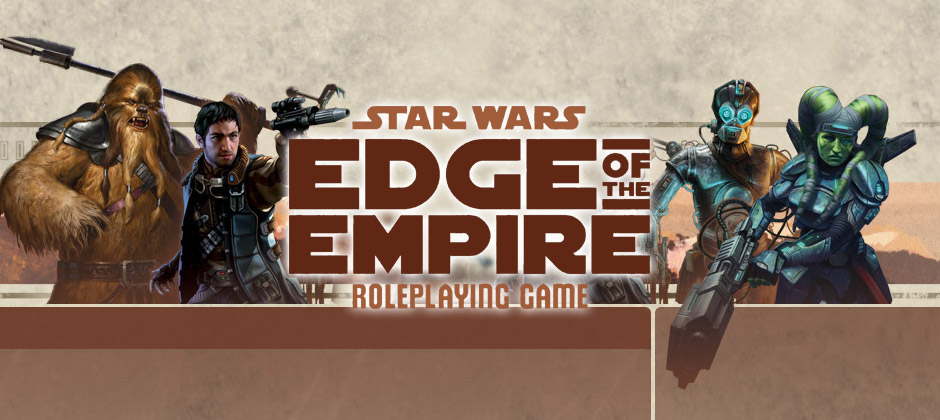 With the release of Episode VII (and more importantly, the CGI series Star Wars: Rebels!) the time is ripe for Edge of the Empire! This Thursday I plan to launch a new RPG session, playing mercenaries, bounty hunters, smugglers and other denizens of the outer rim. Some of you may be familiar with the SW:EotE rules - some time ago we played the beginner game. It's a very simple system to grasp, and rewards story telling and imaginative play.
I am looking for FOUR players. If you are interested, either post a comment below or
email me.
We will carry out character generation and play the opening chapter of the campaign on Thursday Jan 7th.